Our teachers know their students and work with them to help them realise their potential as learners. Our focus on authentic learning and authentic assessment ensures that we challenge our students to grow in their learning and achieve their personal best.
Throughout our community of Sydney Catholic schools, we have shown high performance of our students in measures such as NAPLAN and the HSC.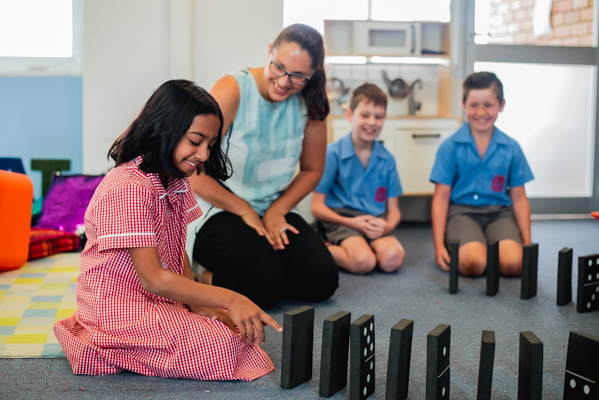 St Therese Awards
St Therese Awards are given out each week by classroom and specialist teachers to children who:
"Learn for Life" (commitment towards learning, initiative, independence)

"Meet the Challenge" (enthusiasm, significant improvement, achieving a goal) and

"Live the Gospel" (respectful of others, positive attitude, kindness).
Once ten awards are collected, the child receives a Bronze Award; after another ten awards have been earned, they receive a Silver Award; and after another ten awards, the child receives a Gold Award.
Each level of achievement (Bronze, Silver and Gold Awards) is acknowledged at an assembly and announced in the fortnightly newsletter. On attaining a Gold Award, a letter will be sent home to parents inviting them to attend the school assembly. The children will also be invited to afternoon tea with the Principal.