Providing a range of co-curricular opportunities is important to us because we value each child's individual skills and interests, and we want to give every opportunity for students to grow and further their potential.
At St Therese Catholic Primary School Sadleir, we offer an array of co-curricular activities and opportunities to participate in local and regional sporting events. Aside from curriculum sport and representing the school and the state through Sydney Archdiocesan Catholic Primary Schools Sport, students can also make their own sports or games up on the running track or basketball court.
These are some of the activities students can get involved in: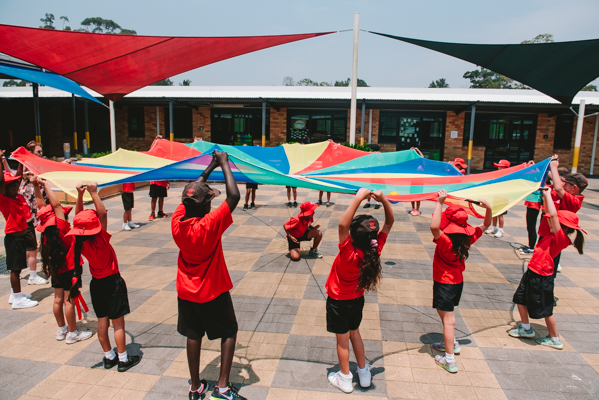 Sport
At St Therese we offer a range of sport and fitness opportunities for our students. Our students are involved in a swimming program each year at the Michael Wenden Leisure Centre.
Some of the sports on offer at St Therese include:
Basketball

Cricket

Cross Country

Gymnastics

Oztag

Soccer

Swimming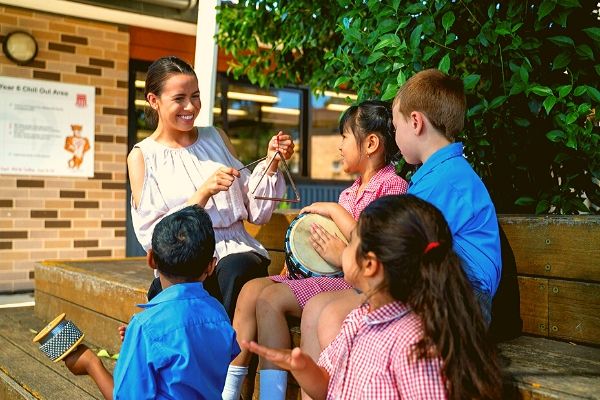 Music
We have a dedicated ACMF teacher partnered to our school who motivates, educates and inspires our students in a weekly music program. This  program involves a broad variety of music tuition such as singing and song-writing, percussion, drumming, singing and guitar tuition. As a core aspect of this program, we have a range of musical instruments for use for our students.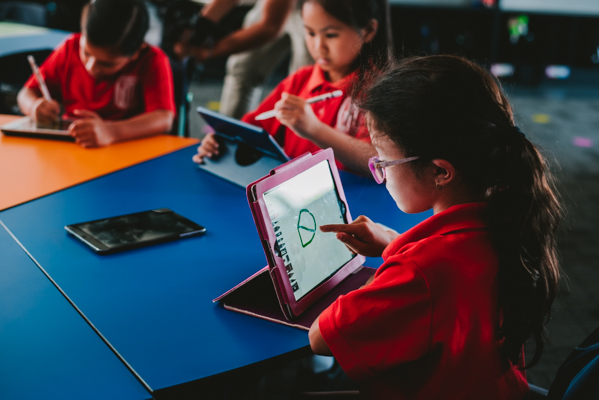 Technology
Our school has been recognised as an Apple Distinguished School. This accolade recognises St Therese as a global leader in education, specifically through the integration of technology into our students' learning. The school has established a culture of leadership and learning through reflective professional practice, international connections and direct research into the impact of learning on student outcomes. St Therese is one of a small group of educational institutions globally that has received this accreditation.